The doctors at Long Chiropractic Center are passionate about making the benefits of chiropractic care accessible to all. After earning her chiropractic degree, Dr. Lara spent time in El Salvador and built a thriving practice in Costa Rica.
In 2016, Dr. Lara, Dr. Becky, their father, Dr. Brian, and Dr. Lara's son, Stefano, flew to Haiti with Dr. Peter Morgan's Chiromissions to be of service. The doctors spent a week adjusting anyone who needed care.
Check out photos from the trip below, and click here to donate to Chiromissions.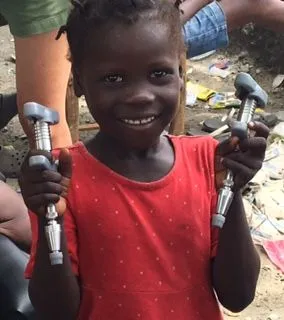 Sadie's smile lit up our hearts!