---
Welcome to Long Chiropractic Center!
---
---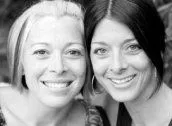 Dr. Lara Long & Dr. Rebecca Long are committed to bringing you better health and a better way of life by teaching and practicing the true principles of chiropractic wellness care. Learn more about our specific, gentle Pettibon Upper Cervical and Activator techniques.
The doctors also have a passion for making chiropractic care accessible around the world. Read about our recent mission trip to Haiti!
If you are interested in more information or in meeting the doctors please visit our FREE health class information page.
---
| | |
| --- | --- |
| About Chiropractic Chiropractic can be considered the "fountain of youth" because of its powerful influence in improving the way your body functions. How effective your body is working and functioning is dictated by your nervous system. Read more... | Wellness Care & Prevention of Disease Motion is the key to life and is the cornerstone of your health and well being. It's when we are sedentary that our bodies begin to break down. This theory is the same for the spine.Read more... |
| Pediatric Care No one is free of stress (i.e. physical, chemical, emotional) and this includes infants, toddlers, and young kids. The very first stress a child experiences in life is from the birth process. Read more... | Auto Accidents There is no such thing as a small accident. Research shows that bumpers that are manufactured today are so strong that they don't buckle with impact. That means most of the force during an accident gets absorbed by your body. Read more... |
| Work Related Injuries The state of Washington is a very strong state for employees; if you are injured at work you have the right to receive treatment. We have helped hundreds of poeple with job related injuries return to work free of pain and feeling stronger. Read more... | |
Dr. Lara Long, Dr. Rebecca Long, and the staff have a genuine concern for your well-being!
---
Long Chiropractic Center
Dr. Rebecca Long, Dr. Lara Long
5901 Roosevelt Way NE, Suite 101A Seattle, WA 98105
[email protected]
(206) 525-5664